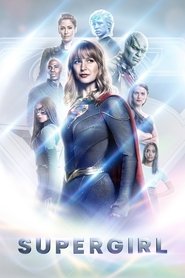 Sezoane tv și episoade tv
Rezumat
Supergirl (serial TV 2015– ), serial online subtitrat în limba Română
Pentru că planeta pe care locuia era pe moarte, Supergirl este trimisă de pe Krypton pe Pământ pentru a-şi apăra verişorul, numai că nava cu care călătorea deviază de la cursul iniţial, iar până să ajungă la destinaţie, vărul ei a devenit deja adult şi s-a transformat în Superman. Hotărând să îşi ascundă adevărata identitate, Supergirl pretinde că numele ei este Kara Danvers şi se angajează ca reporter la CatCo Worldwide Media. Începe să colaboreze în secret cu sora ei adoptivă pentru a-şi apăra oraşul de invazia extraterestră şi de oricine altcineva care încearcă să propage răul, însă un incident neprevăzut o determină să dezvăluie întregii lumi cine este cu adevărat.
Twenty-four-year-old Kara Zor-El, who was taken in by the Danvers family when she was 13 after being sent away from Krypton, must learn to embrace her powers after previously hiding them. The Danvers teach her to be careful with her powers, until she has to reveal them during an unexpected disaster, setting her on her journey of heroism.
Sezonul 1 2015 | 20 de episoade
sezonul 1 al Supergirl a avut premiera pe 26 octombrie 2015.
Sezonul 2 2016 | 22 de episoade
sezonul 2 al Supergirl a avut premiera pe 10 octombrie 2016.
Sezonul 3 2017 | 23 de episoade
sezonul 3 al Supergirl a avut premiera pe 9 octombrie 2017.
Sezonul 4 2018 | 22 de episoade
sezonul 4 al Supergirl a avut premiera pe 14 octombrie 2018.
În sezonul patru, Supergirl se confruntă cu o amenințare mai mare decât s-a confruntat până acum – un nou val de sentimente anti-extraterestre, care se răspândește în Orașul Național, promovat de Agentul Libertății. În timp ce Kara menționează un nou reporter la CatCo, Nia Nal și încearcă să folosească puterea presei pentru a străluci problemele care amenință să distrugă orașul, Supergirl se duce în cer pentru a lupta cu numeroșii răufăcători care se ridică în acest era diviziunii.
Sezonul 5 2019 | 9 episoade
sezonul 5 al Supergirl a avut premiera pe 6 octombrie 2019.
Titlul original
Supergirl
Rating TMDb 5.9 1,036 voturi
prima apariție
Oct. 26, 2015
Ultima apariție
Oct. 06, 2019